Grocery stores are uniquely positioned to be key partners in health and wellness for the communities they serve. SN's exclusive research from the 2017 Whole Health Survey provide insights for mass retailers and their suppliers on this thriving category.
Included inside is the complete data set and remarks from nearly 402 SN subscribers with a stake in health and wellness in grocery.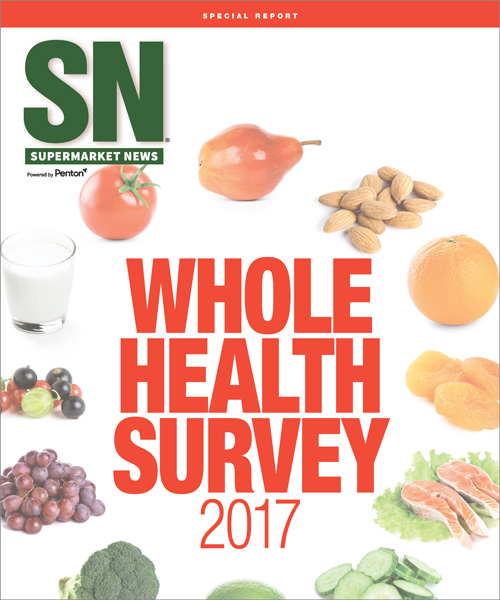 What type of valuable information will you learn?
What do you see as the Top 3 wellness trends of 2016?
How have sales in health and wellness-related categories changed over the last 12 months?
Over the next year, do you expect mergers and acquisitions in the natural/organic space to….
In what categories do conventional products remain strong?
In the past year, what channel was the strongest competitor to supermarkets in health and wellness sales?
How do you merchandise natural/organic products in your store?
Which of the following "better for you" categories do you expect will grow most during 2017?
http://app.link.pentonfoodnews.com/e/es.aspx?s=1943367007&e=352179&elq=50af76271de741eaa2759303d2002f2c&elqaid=17106&elqat=1&elqTrackId=30feb51e2f4a4828a0d5dc40cb581777